With internal projects, you can track hours and expenses that are not related to customer projects, for example your own staff's sick leave and absence hours, travel, internal meetings and internal work.
Permissions: Projects, Time Tracker
Versions: Enterprise, Enterprise+

How to create internal project
You can create a new project from several views, see the instructions here: Create a new project
Note that for the internal project select:
Account: your own company
Pipeline: Internal projects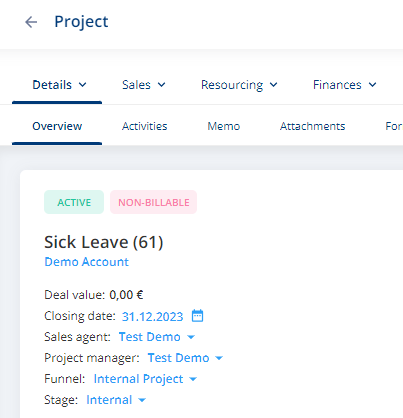 Adding hours to internal project
Add hours from the view you want.
Select your own company under Account.
Under Project, select the desired internal project.
Select Jobtype. Jobtypes are managed in settings, e.g. internal hour, sales, planning, etc.
Fill in other information and Save.