Adding bills and associating it with a specific client and project
Content
How do I add a new bill?

How do I associate bills to specific clients/projects?
Description
You can create new bills and associate bills with specific account.
Permissions: Bills, Accounts
How to create a new bill
Navigate to Bills module in the side-bar

Click on the green 'New Bill' tab

Fill the details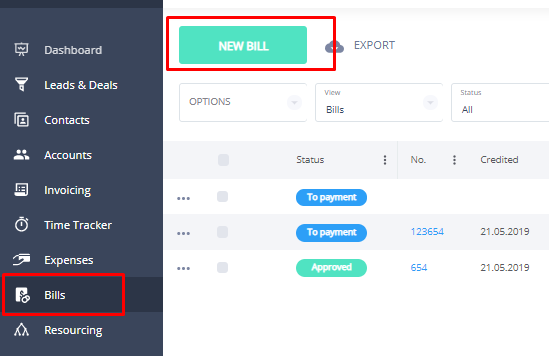 Associating a bill with a specific client
By clicking on the green plus symbol, you can associate this bill with one or several customers and define how to split the percentage. You can also assign this bill to a project quote, in order to do cost tracking.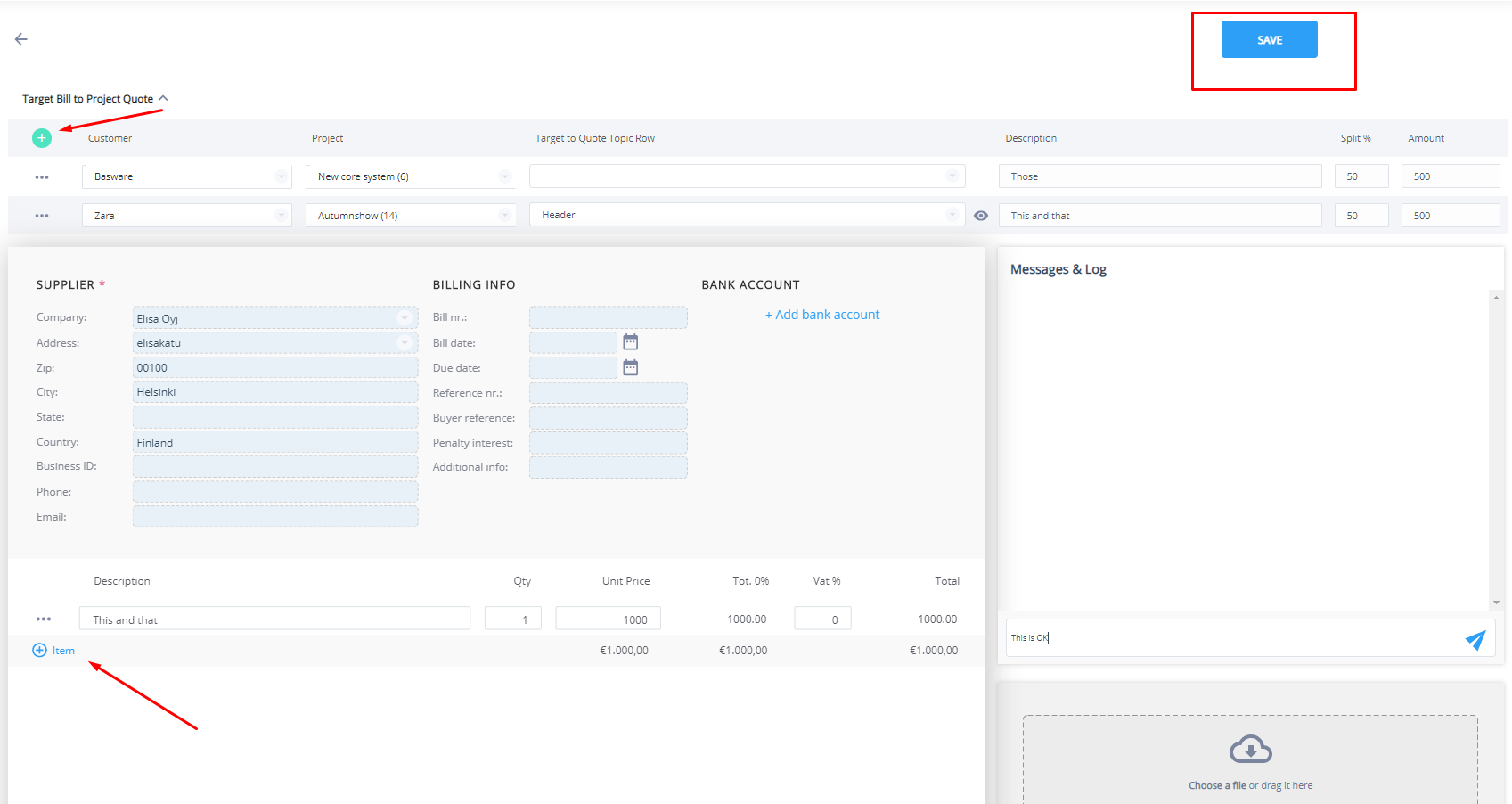 To add attachments to the bill, choose or drag the file, and when you have filled the details, click on Save.

You can see the bill status, messages, and logs over here. By clicking on pre-approve, the status will change. Bills have to be approved before you can invoice them to a customer.