Learn how to import accounts to Taimer with XLSX files.
Content
Move or import accounts from an existing CRM to Taimer

Import existing contacts
Description
In order to quickly become productive with Taimer, you can import account data from other software and CRM to your Taimer account.
How to import your accounts
You can import your existing accounts to Taimer instead of adding them manually. You can import accounts in CSV or XLSX format.´

To import accounts:
Navigate to your Taimer Settings

Navigate to Feature Settings

Click on Account
Upload file
Click on Import accounts

Choose file from your computer and upload

Click continue to start Importing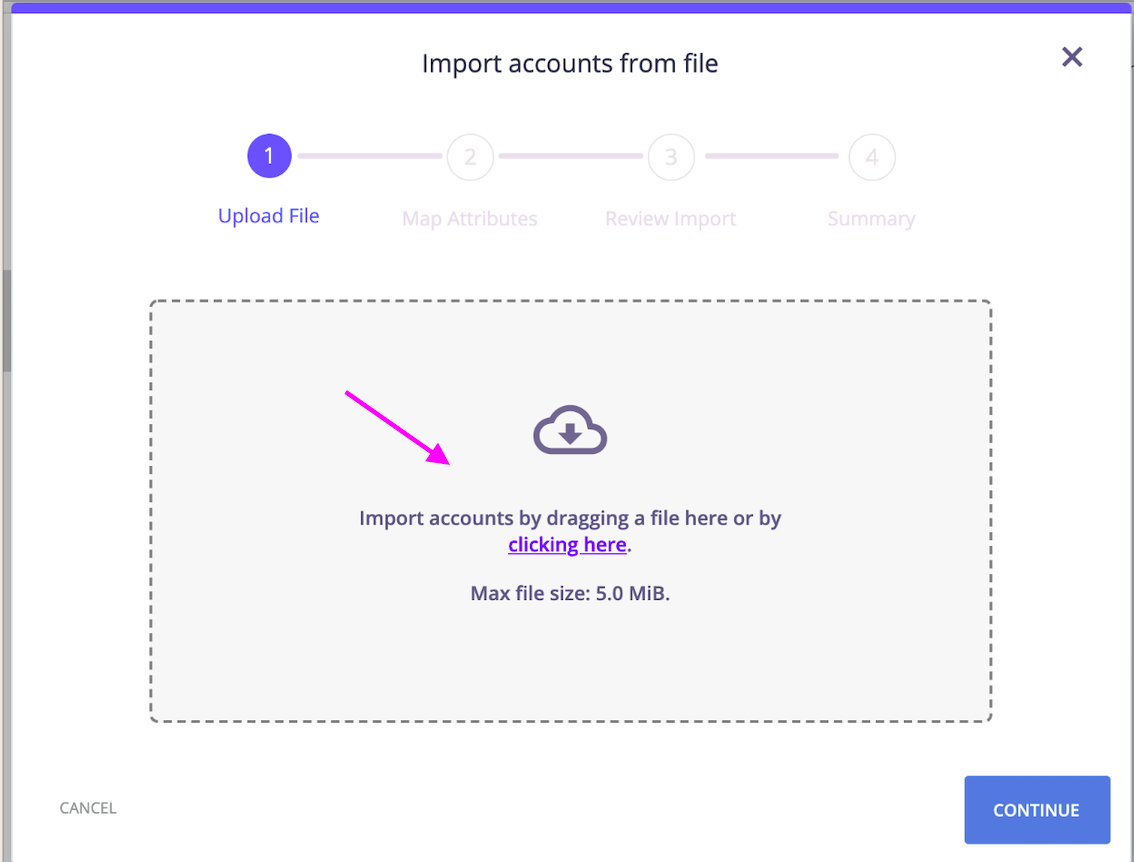 Matching file fields before import
The dialog box shows all the importable fields from your excel on the left and the corresponding fields from Taimer on the right. Choose and match the fields before importing.
Data validation
Click on Continue and Taimer will then automatically review and validate your data, before importing the accounts.
Fields explained
File errors: Existing accounts with the same Business ID will not be imported
Skip errors: Taimer will not import rows with errors
Update existing accounts: Enable tab to update existing accounts
Importing existing contacts
Taimer doesn't let you import contact lists to your account currently. You can however send a request to our support team to help you migrate your existing contacts.