Integrating Taimer with DocuSign
Content
How can I integrate DocuSign with Taimer?

How can I send an attachment from Taimer to DocuSign?
Description
DocuSign is a reliable and trusted application for electronic signatures. Whether you're approving a purchase, closing a sale, or signing an agreement, you can easily accomplish all this in Taimer with the help of DocuSign.
You can learn more about DocuSign here.
How to connect DocuSign with Taimer
Navigate to Settings from your profile on the top right corner

Click on All Integrations

Select DocuSign

Click on Activate

If you already have a DocuSign account, simply add your existing username and password.

If you do not have a DocuSign account, you can create one by clicking on Go to.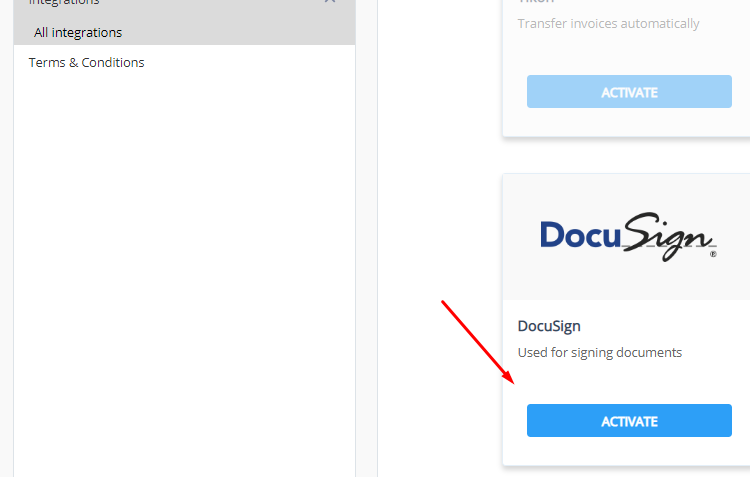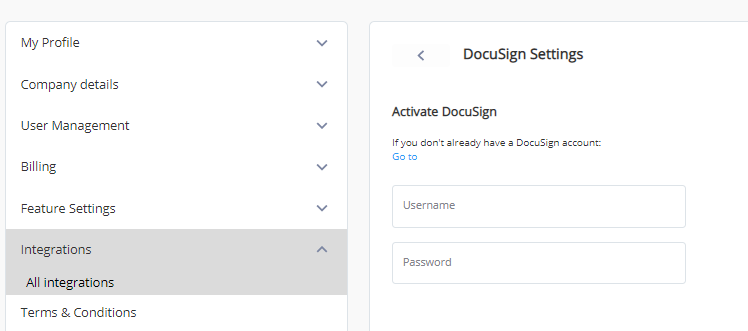 How to send a document from Taimer to DocuSign
In this example, you will learn how to send a document to your customer.
Create a sales quote. Refer to our article on Sales Quotes to learn more about creating a sales quote.

Save it under attachments in the Project card section.

Click on the ellipsis symbol

Select Send with DocuSign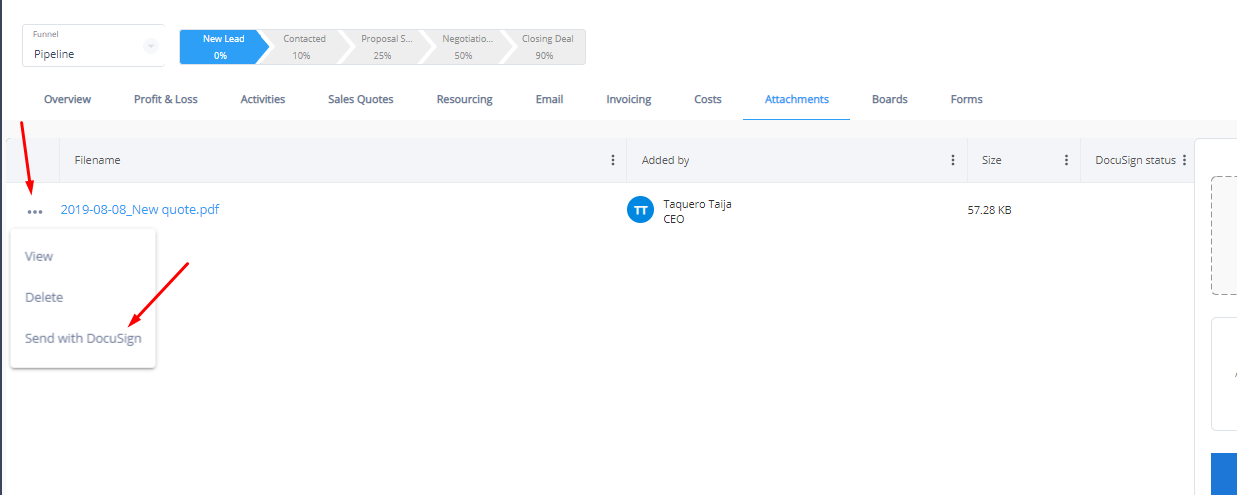 Once you click send with DocuSign, you will be redirected to DocuSign where you can add the required fields to the document. After it is sent to the recipients, the DocuSign status in Taimer will change to Sent.

You will receive an email notification when the recipient signs the document or edits it.