Learn how to give your employees' access to view contact details of all other Taimer users or employees.
Content
View user/employee information or contact details

Provide access to user details
Description
As an admin, you already have access to all Taimer users and their contact details. You can also provide this access to other Taimer users as well.
How to access employee/user details
All employees who have access to Taimer will be listed on the Users page. These details are visible to the Admin by default. To view user details:
Navigate to the Contacts feature from the Navigation sidebar

Select Users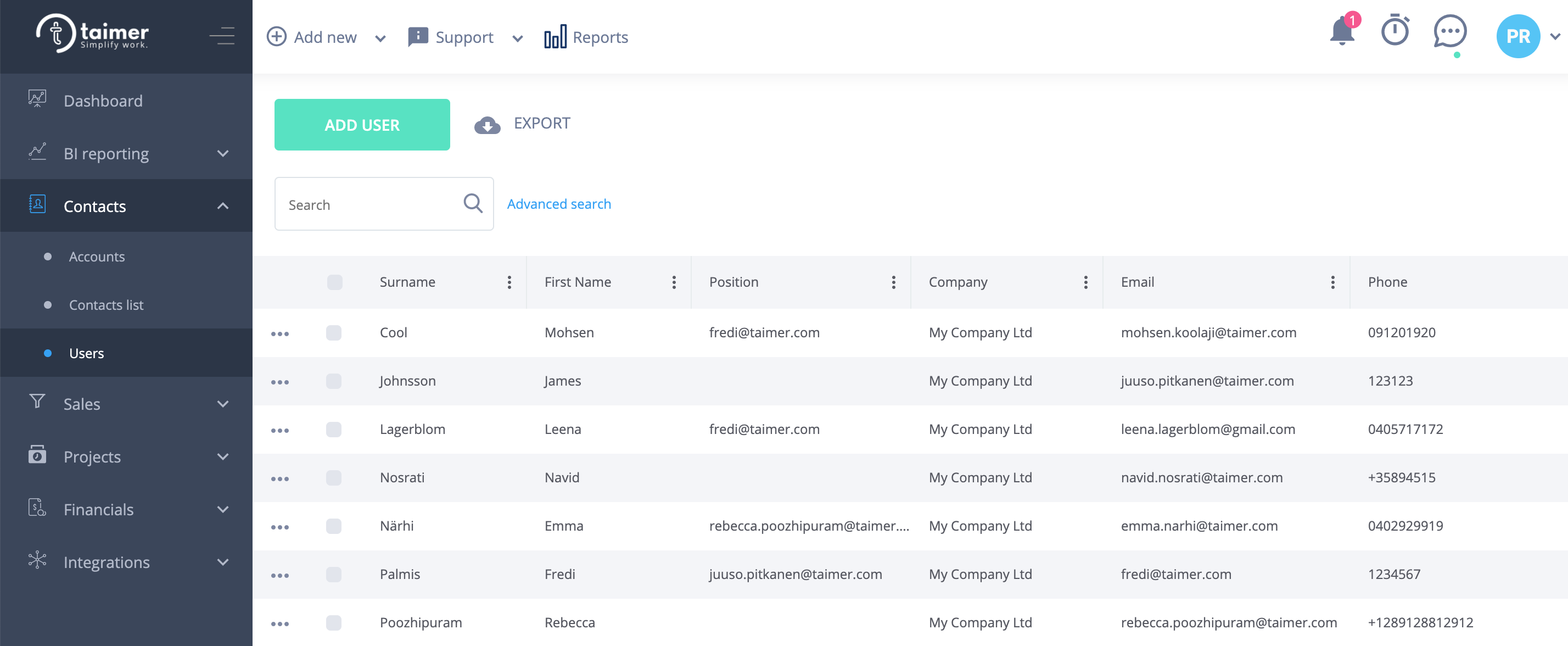 How to provide user info access to other employees
As an admin, you can let users view the contact details of other employees/Taimer users. To provide this access to an user:
Navigate to your profile on the top right corner

Click on Settings

Navigate to User Management

Select Permissions

Navigate to Users

Select an individual or group from the dropdown to grant permission
Click permissions to learn more about user's permission management.