Learn how to create an expense, upload a receipt to an expense and send it for approval.
Content
Create and add an expense

Send an expense for approval

Use the mobile app to add an expense

Archive an expense
Description
Taimer makes expense tracking quick and hassle-free by letting you enter them as and when they occur.
You can add an expense from the Expenses feature page in the navigation sidebar, from the Add new tab in the Header, or from the Taimer mobile app.
Permissions: Create Expenses
How to add an expense from the Expenses page
Navigate to the Expenses page from the navigation sidebar

Click on New Expense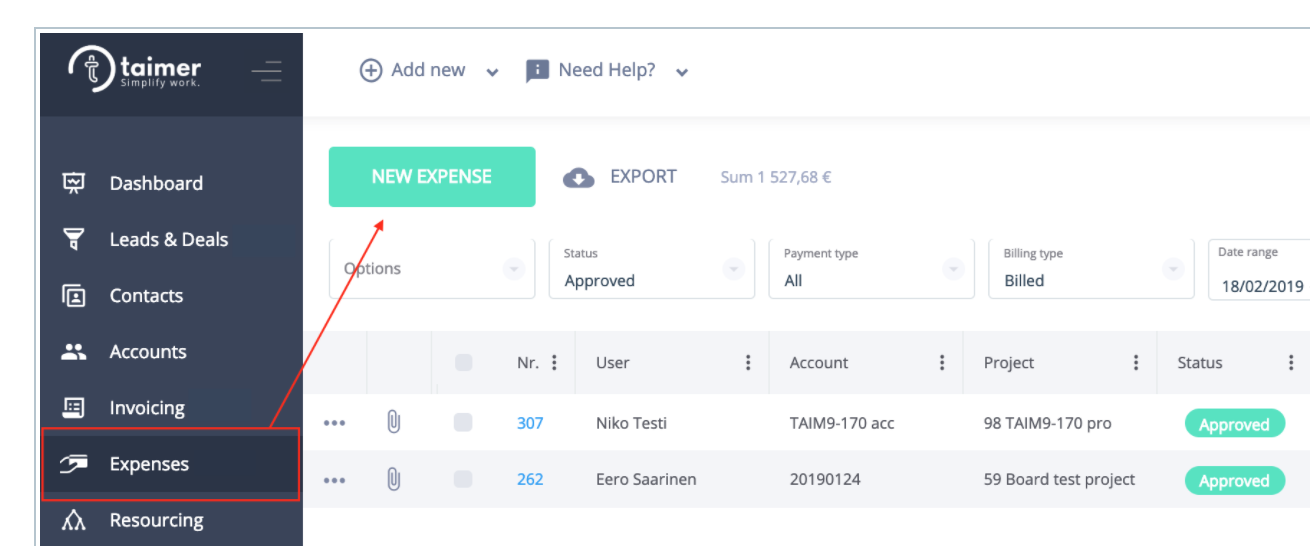 Choose the relevant project for which the expense was incurred

Choose a payment type.

Specify the purpose of the expense

Choose the currency (If the expense was made in a different country).

Enable the toggle button- Invoice customer if this needs to be directly invoiced to the customer.

Click on the green Add row tab to describe the costs

Add the description and the costs

Click on Save to send it for approval or Save as draft to send later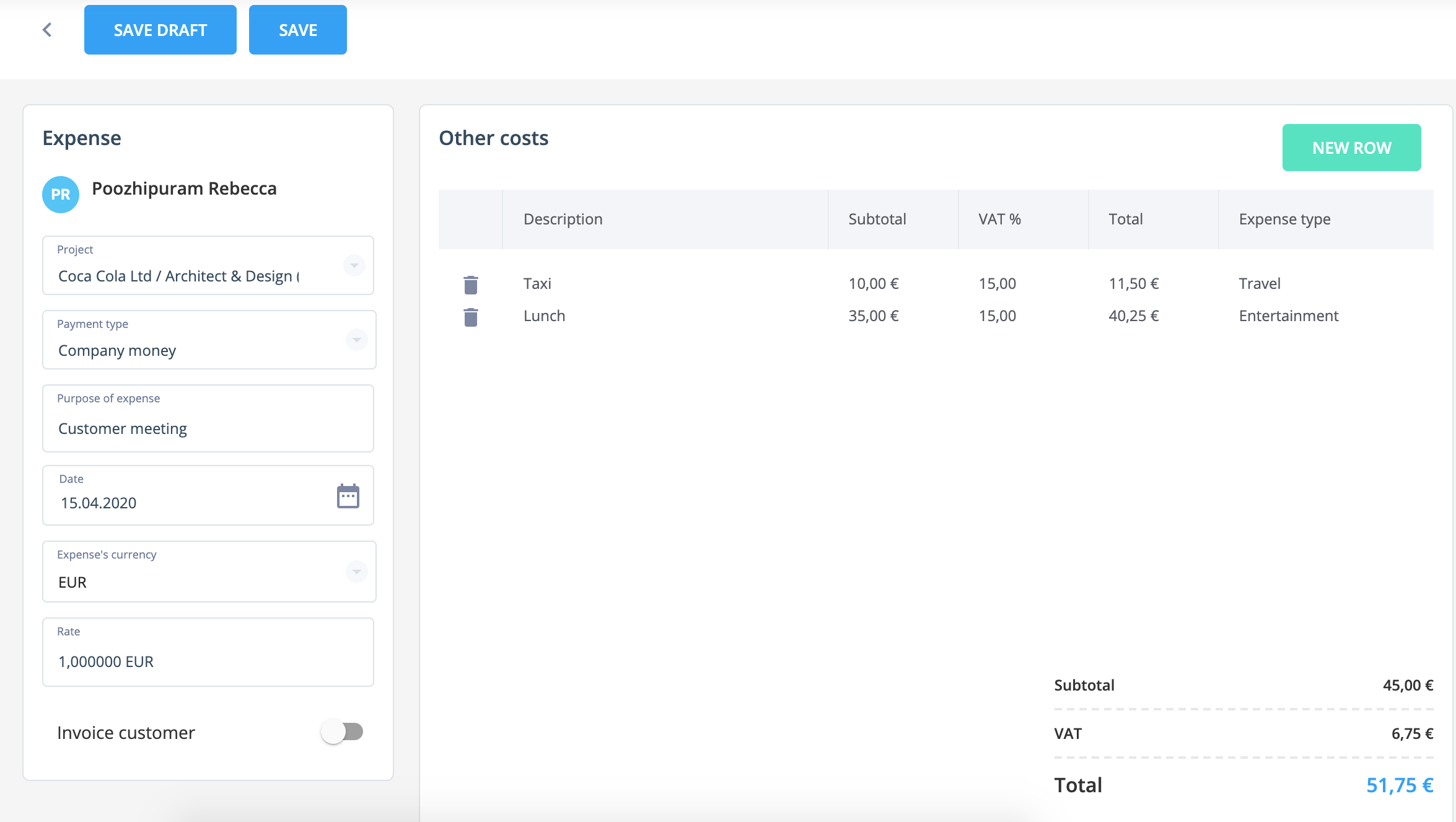 Once you click on Save or Save as Draft, you will see the option to upload a receipt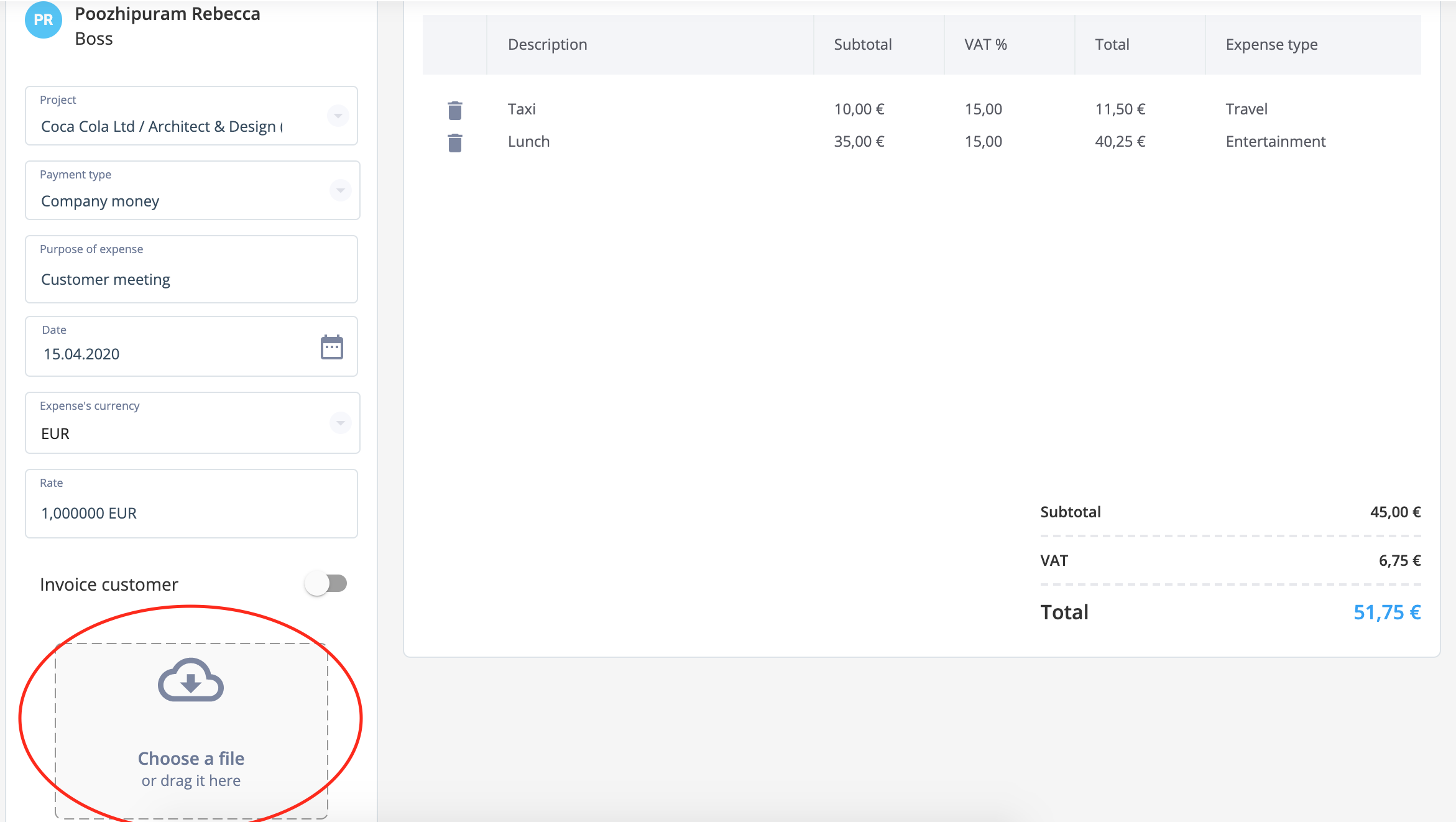 The expense will automatically move to the waiting status. You can monitor the status of your expense from here. If you have the access to approve the expense, you can approve it directly from here. Click here to learn more about expenses approvals.

How to add an expense from the Header
Navigate to Header on top

Click on Add New

Click on Expense

Follow the steps as explained in the previous section under - How to add an expense from the Expenses page
How to add and manage expenses using the Taimer app
Open the Taimer app

Click on the + icon in the bottom right corner

Select Expense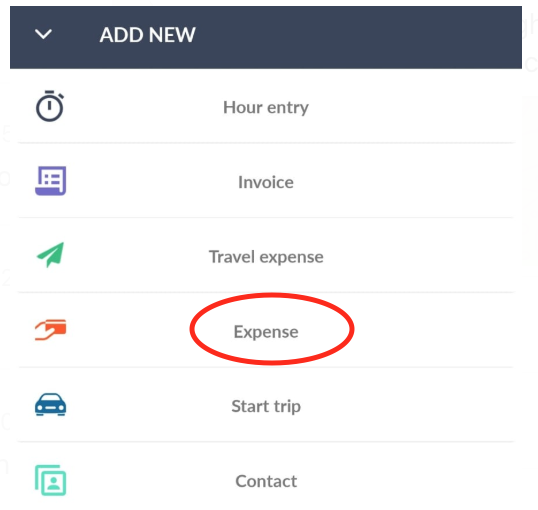 Take a picture of the receipt using the camera or use the photo library to select a picture

Choose the project for which the expense was incurred

Choose the payment type. This is defined in the Expenses Settings

Define the expense

Select the date

Choose the currency.

Add a description

Update the cost details

Select an expense type.

Click on Done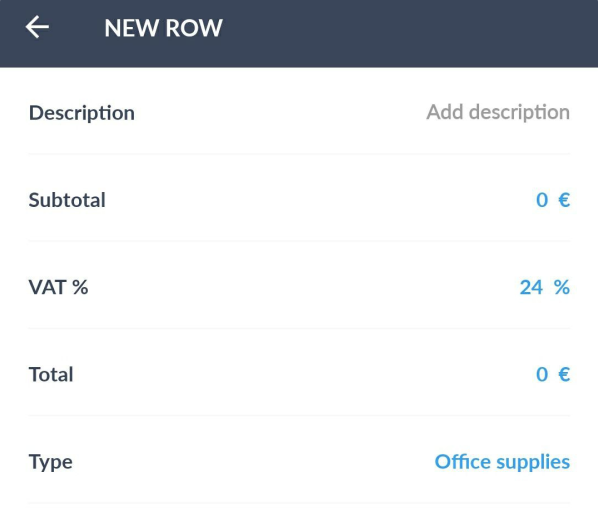 You can save the expense as draft for editing it later, or send it for approval

To access your expenses, open the mobile app, click on the More options icon below

Click on Expenses to view all your expenses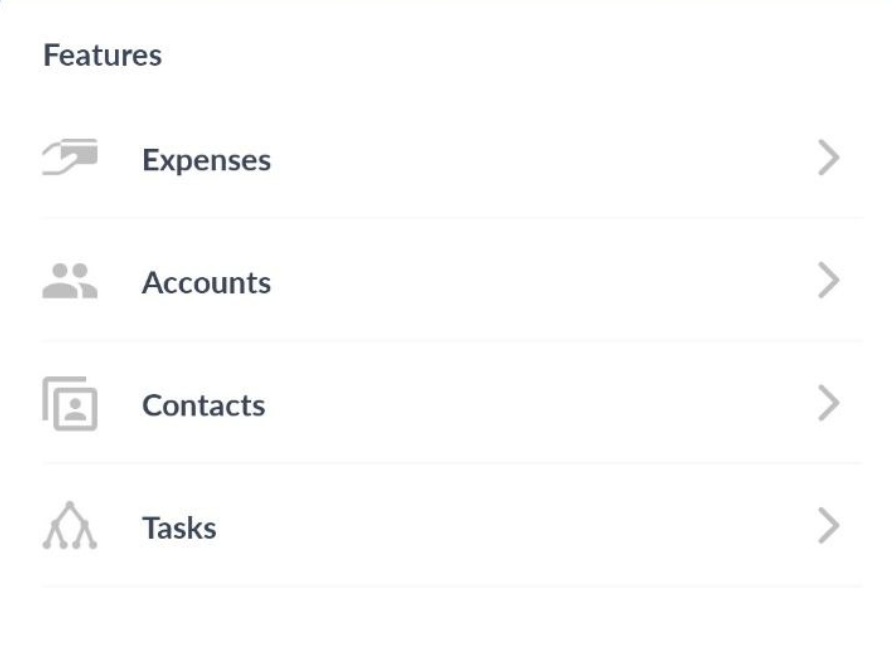 How to archive an expense
You can archive an expense from the Expenses page. Click on the more options icon to view or archive an expense.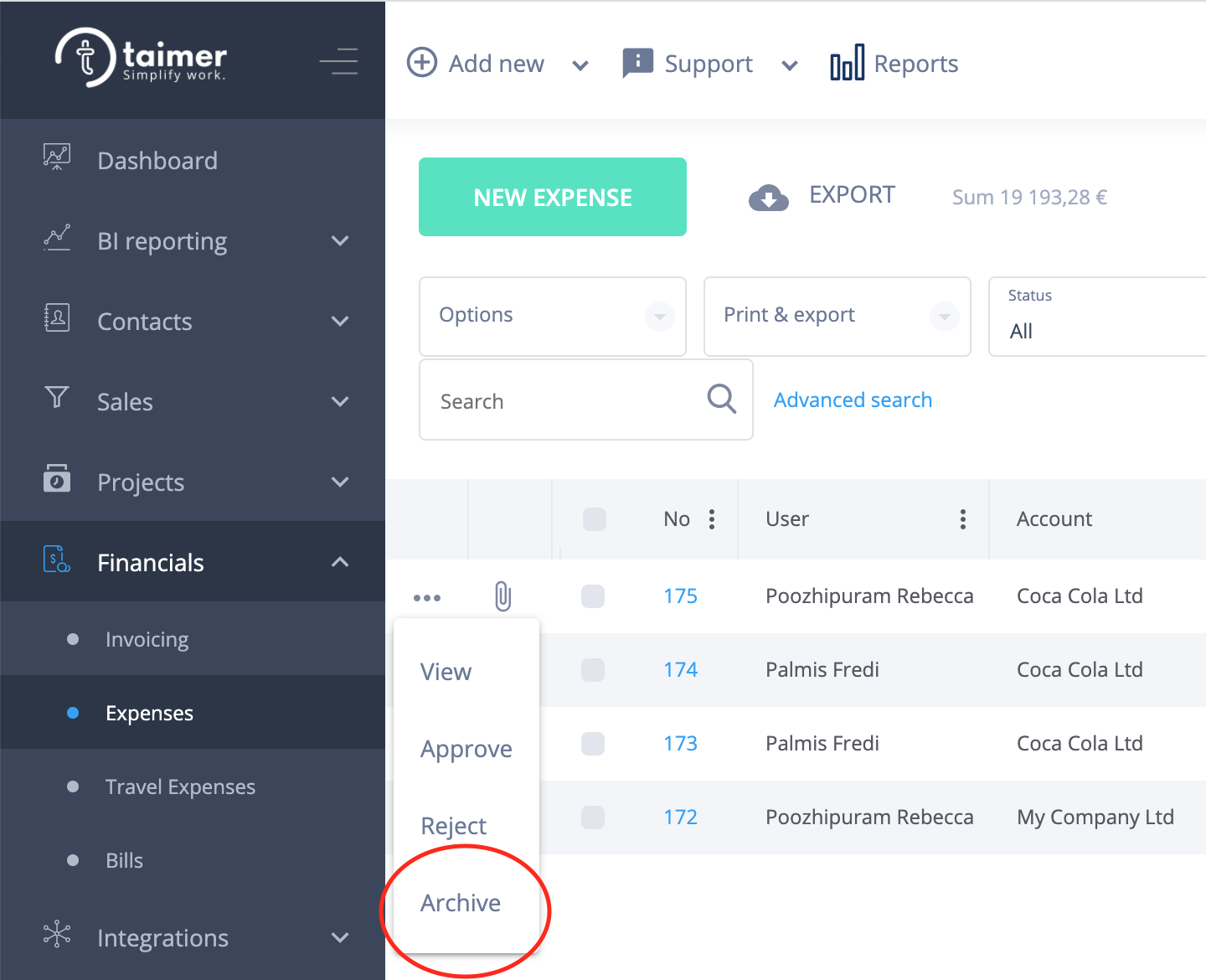 NB! You will be able to approve or reject an expense only if you have the access for expense approvals.